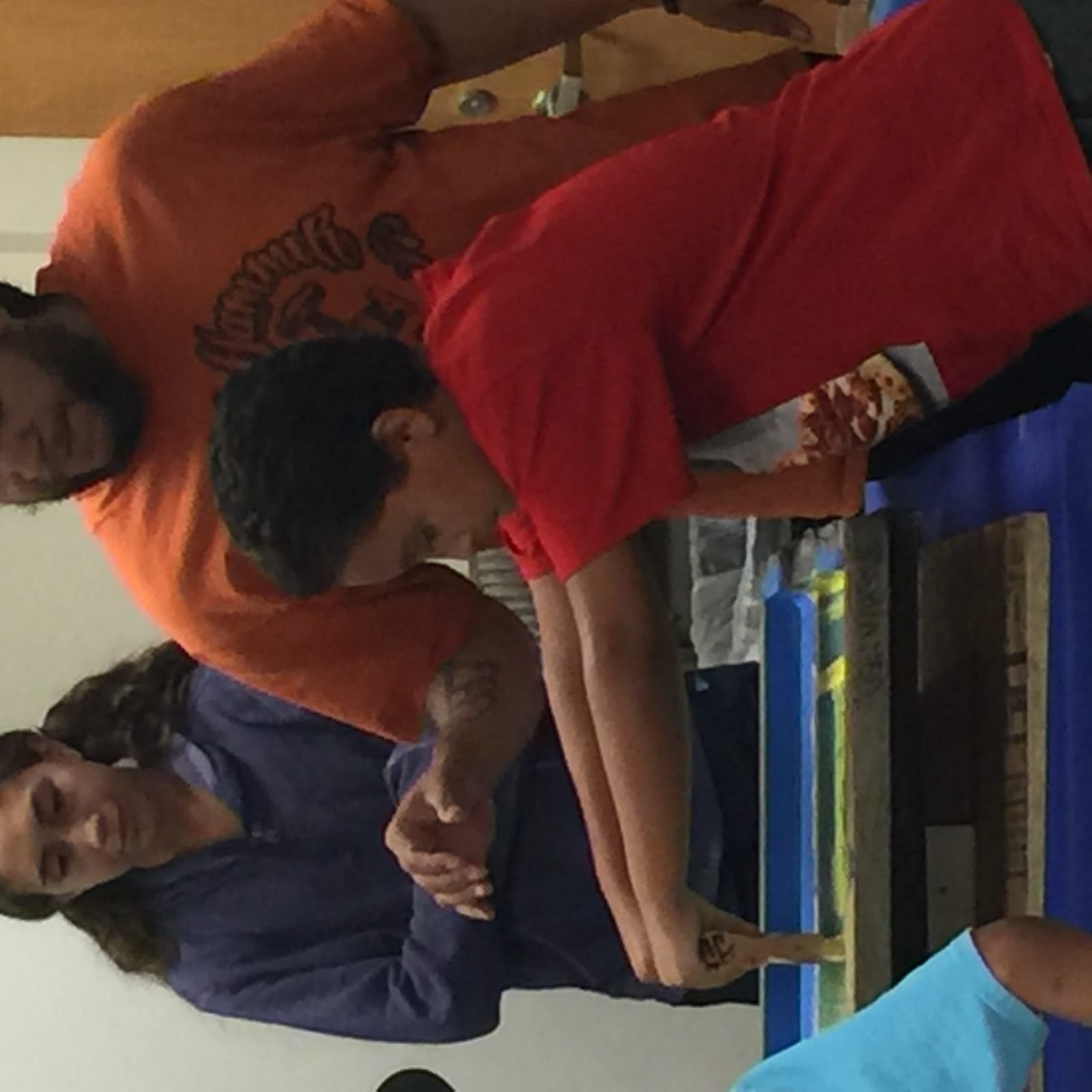 Students learn screen printing from Leon Willis of Every Community Matters Corp.
Advancing The Seed, Inc. teamed up with Every Community Matters Corp. to pilot a 5-week summer camp focused on bringing entrepreneurial education and financial literacy to 10 middle and high school youth. The Activate Purpose Youth Business Camp is teaching students the basics of entrepreneurship, economics, financial literacy, leadership skills, and developing traits of an entrepreneurial mindset. Students are also taught the relationship between STEAM (Science, Technology, Engineering, Art, and Mathematics) topics in creating and innovating for businesses and jobs of the future.
As students learn new skills like business planning and budgeting for business implementation, and screen printing, sign making and culinary arts as possible business solutions, they are being introduced to a whole new world of possibilities. Even making arcade games from cardboard boxes and duct tape gave them an opportunity to design and engineer something and then present their design methodology.
At the end of the 5-weeks, students will receive money to open a savings account at Banc of California.

A big thank you to Banc of California for sponsoring our 5-week summer camp!