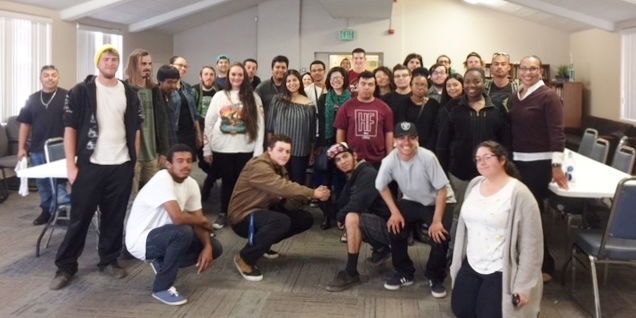 Our Pathways 2 Prosperity (P2P) program provides training, mentoring and coaching focused on assisting underserved, disconnected and/or underemployed youth and young adults in low-to-moderate income communities to build skillsets needed for workforce readiness and self-sufficiency.

Participants go through multiple program levels containing various components of our services.
•Level 1-Self-Awareness - includes growth mindset and personal development, self-discovery, values and beliefs exploration, career exploration, work readiness, work ethics and attitude college readiness.
•Level 2-Career Pathways Preparation - includes training and group coaching focused on financial literacy, digital literacy, life skills, leadership development, community service, public policy and advocacy, an introduction to basic entrepreneurship skills, and industry guest speakers.
•Level 3-Career Pathways Exploration - includes specific introductory training on select career paths, including entrepreneurship/small business ownership.
•Level 4-Career Pathways Transition - includes specific training on select career paths, as well as, small business ownership. Level 4 also includes entry-level employment opportunities with partner employers, and continued coaching and mentoring after job placement.

Our philosophy is that young adults can grow beyond limiting circumstances and the barriers that prevent them from attaining economic success through introduction to career pathways and critical skills training for workforce readiness; one-on-one and group coaching; and mentoring relationships. Through exposure to workshops in financial literacy, personal and leadership development, life skills, digital literacy, entrepreneurship skills, and public policy/advocacy, we can help prepare our program participants to connect to employment and/or entrepreneurial opportunities that can lead to economic mobility and financial stability, as well as, give them the skills needed to become strong leaders in their communities.

We have found that our philosophy fits very well with the Six Elements of the Careers Pathway Toolkit created by the Department of Labor and used by WIOA funded workforce development programs as a guideline to creating strong program models. The six elements that these career pathway "systems" are built on are Sector, Design, Partnership, Delivery, Supports, and Measurement. Our programming focuses primarily on providing soft skills, as well as, supporting infrastructure for participants such as, ongoing individual and group coaching and mentoring, which fall in the Delivery and Supports elements.